Welcome to Crater Fitness!
At Crater Fitness we focus on functional fitness for real life. We offer a variety of classes suitable for all ages and fitness levels. We'll meet you where you are in your fitness journey and take you where you want to go with group or individual training.
Let us help you make an impact on your fitness!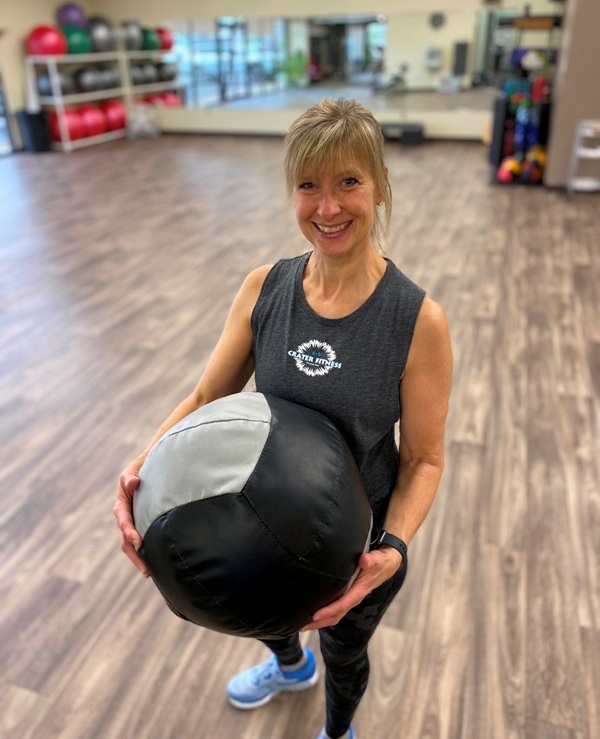 How do you want to exercise?
Crater Fitness has been rolling with the changes since March 2020. We have transitioned back to our regular schedule but many indoor classes also include an option for live Zoom or a recording. And outdoor classes have remained a permanent part of the schedule. Explore the options below and then join us for a class!
Group classes are the core of what we do at Crater Fitness. We offer a variety of classes that will meet your needs whether you are just beginning your fitness journey or are looking for a challenge.
Benefits of a group class at Crater Fitness
Improve your fitness level for daily living
Gain strength
Spend time with your friends or meet new friends
Have fun working with a group!
See What Our Clients Have to Say
I love Jennifer's classes! Jennifer knows when to push you to work harder, lift heavier or when you need to back off or modify. She's always attentive to any issues your body may be having and offers great suggestions so you may still get a good workout in. I've met so many nice people by taking classes two days a week! Get your sweat on!
Denise B.
Jennifer makes sure our class is a good workout, but it's also FUN!
Paul
These exercises test every part of the body. I have improved!  Jennifer is very accommodating to anyone who has special physical issues. 
Ruth C.
Very knowledgeable, great motivator and true inspiration. Believes we are all athletes wherever we may be on our journey. Jennifer is the BEST!!
Jennifer J.
Jennifer is very passionate about fitness and helping her athletes reach their goals! She is a great instructor!
Nicole
Excellent at working with all ages and fitness levels. Positive approach with all who take her classes. Extremely, extremely knowledgeable about how to take us from our present level of fitness to a better level of fitness.
Bob
I love working out with Jennifer. I get a great workout in only a 1/2 hour! many of the exercises we do, I've never seen, and I've been actively working out for a long time. The Saturday classes are great - reasonably priced and you just go when you can. 
Karen H.